30 Jul

Boosting Creativity with The Buffalo 48 Hour Film Project

The local filmmaking scene is growing quickly. We have Hollywood films like A Quiet Place 2 boosting the excitement of lively local filmmaking scene. In the middle of it all is the Buffalo 48 Hour Film Project. It's an international filmmaking competition with 130+ competing cities and Buffalo has been a contender in recent years. This competition puts 30 Buffalo filmmaking teams head-to-head in a time based challenge. It's filmmaking as a sport.

While it's definitely intense, it's all about fun and networking and strengthening the film community. Lemur Studios is proud to manage the whole program. We have fostered a platform for filmmakers to network and have their craft recognized.
It's given us a reason to break out of our video creator realm and into our client's shoes…. the video users. We're generating low cost effective media to grow the program and the success is clear.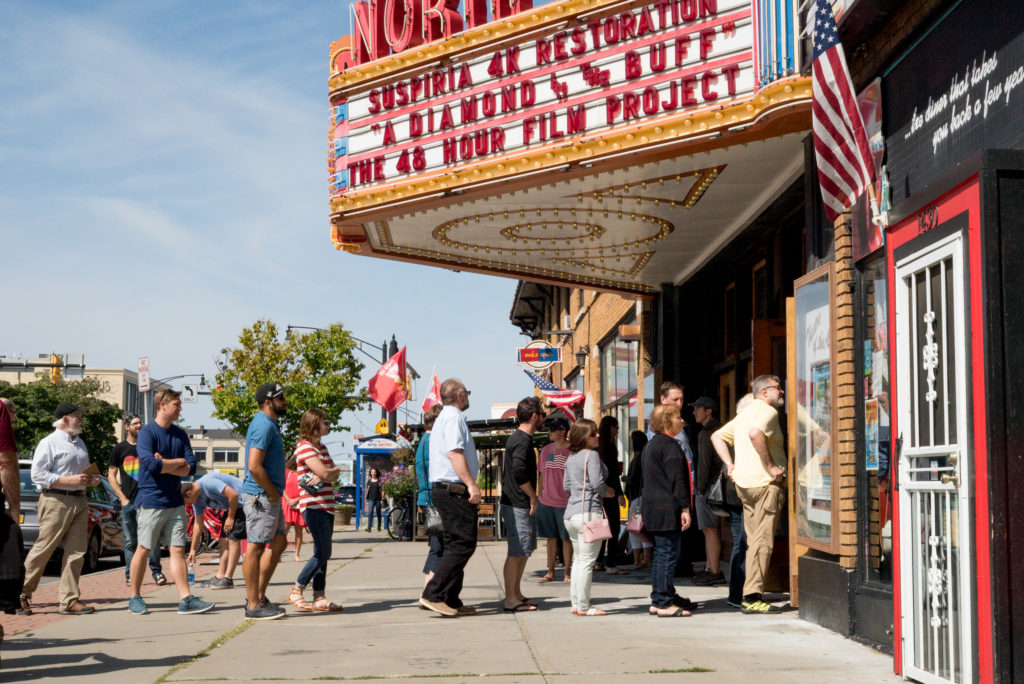 The 48 Hour Film Project had a 30% increase in screening attendance from 2017 to 2018. For 2019, we've had a 25% increase in filmmaking teams! It's all very exciting.
You can be a part of the action by attending the premiere screenings August 17 and 18th at the North Park Theatre — 11:30 showtime, but GET THERE EARLY for a good seat! Attendees can vote for their audience favorite and hang with Buffalo's filmmakers as they see their films on the big screen for the first time.
You can also check out our Awards show! At the Shea's Smith Theater. Follow us on facebook for more information.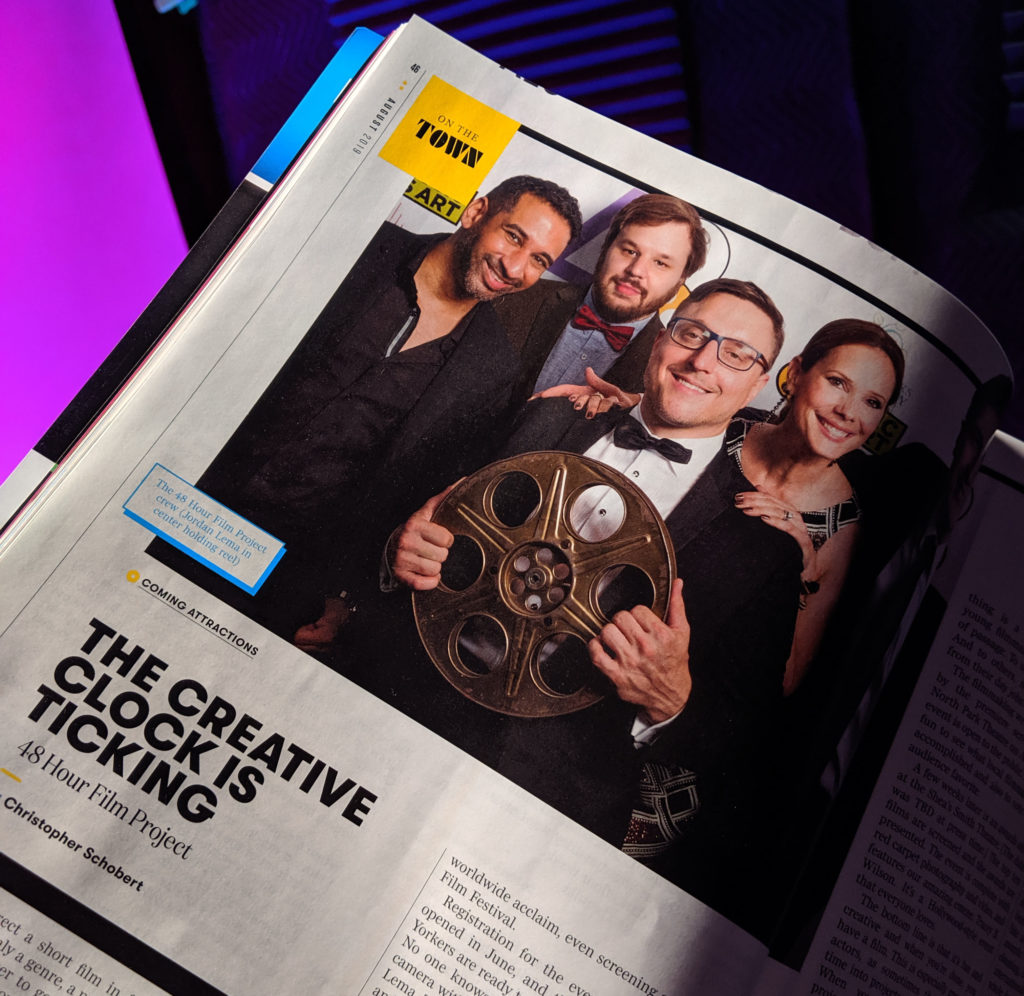 Our growth and amazing program is no secret.
Check out our article in this month's Buffalo Spree to learn out the success of the Buffalo 48 Hour Film Project.